blog
Back
Top Halloween 2021 Events in Calgary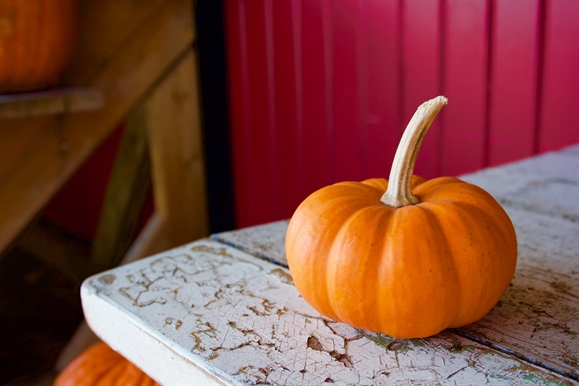 Image via Nikhita Singhal
Halloween is just around the corner, and thankfully, there is no shortage of festive events happening in Calgary. From a truly terrifying haunted house experience to a pumpkin carving extravaganza, check out the top three Halloween events to attend in Calgary this year.
ScreamFest
ScreamFest is back in Calgary for 2021! Taking over Stampede Park once again, this Halloween event is not for the faint of heart. Haunted houses, food trucks, carnival games, and tons of eerie entertainment is what's in store for you at ScreamFest 2021. There are five haunted houses in total this year, each with their own distinct theme: Clown Town, Bates Motel, Walking With the Dead, What Lies Beneath, and What Lurks in the Dark. Tickets range from $25 to $45 and can be purchased in advance. ScreamFest is on now until October 31st.
Field of Screams
Head to Cobb's Adventure Park and Corn Maze for Field of Screams, a truly spooky Halloween event. Terrifying, thrilling, and bone-chilling all at once, this outdoor event, presented by Screamworks Inc., will have you roaming a field of 20 acres in the dark. There are also six demonic haunted houses on-site, including Hill House, Mad House, Aliens, Scary Tales, Buried Alive, and Death Trap. All ages are welcome and tickets cost $26 per person.
Pumpkins After Dark
For some family-friendly Halloween fun, look no further than Pumpkins After Dark at WinSport Canada. This is the first time Pumpkins After Dark is taking place in Calgary. As one of Canada's largest outdoor Halloween events, it's sure to be a fun time. Visitors can expect over 6,000 hand-carved pumpkins and displays featuring some of the most beloved Halloween characters. Grab your tickets in advance for this COVID-safe, walk-through experience.
If you're going to be in Calgary this Halloween, then be sure to attend any of the festive events above. And if you need someplace to stay during your trip, we'd love to have you at the Days Inn by Wyndham Calgary Airport.
Back
Recent Post
The holiday season has arrived in Calgary, and that means all kinds of Christmas markets are popping up.
Fall has arrived and that means all kinds of Halloween-themed events are returning to Calgary once again. But there's one event in particular that we couldn't be more excited about, and it's Halloweekends at Calaway Park.
Prev Post
Next Post