blog
Back
ZooNights Kick Off this Month in Calgary
Image via Gislane Dijkstra
The Calgary Zoo is hosting an all-new event this summer called ZooNights.
Kicking off July 30th, ZooNights will take place on just four nights throughout the summer: July 30, July 31, September 3, and September 4.
During ZooNights, the Calgary Zoo will be open late, providing locals and visitors alike with a rare opportunity to wander around the zoo in the evening. All indoor and outdoor animal habitats will be open during the event.
To be specific, ZooNight's extended hours will allow visitors into the zoo until 8:00 pm.
While there is no extra charge for ZooNights (it is simply the cost of admission), there will be special entertainment around the park, as well as unique concession items available for purchase.
Guests are invited to indulge in a delicious "World of Bentos" box and adult beverage (for those of drinking age). The Bento boxes will feature flavours from around the world and are both adult and kid-friendly. Options include the Italiano box with Tuscan braised Alberta beef meatballs, wild mushroom crispy ravioli and caprese salad, and the Traditional Bento Box, featuring spring rolls, edamame salad, teriyaki chicken thigh, and sushi rice. There is even a vegan box available. Order your specialty box in advance and pick it up at Kitamba Café upon arrival.
Invite a group of friends or spice up your usual date night by enjoying this exclusive Calgary zoo experience.
Admission to ZooNights is $34.95 for adults, $29.95 for seniors, and $24.95 for children (children under 3 are free). Purchase your tickets in advance of the event via the Calgary Zoo's website.
If you plan on visiting Calgary this July or September, then we highly recommend booking a ticket for ZooNights. The Calgary Zoo is already one of the top attractions in the city, so getting to experience it from a new perspective (and with some delicious food and drinks in tow) is a must.
If you need a place to stay during your visit to Calgary, you're always welcome at the Days Inn by Wyndham Calgary Airport. We combine cozy accommodation, family-friendly amenities, and a great location right near the airport.
Back
Recent Post
Calling all foodies! Alberta on the Plate, the biggest food festival in the province, is coming to Calgary this August.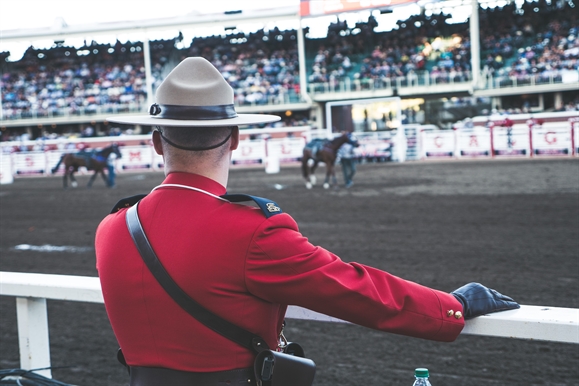 Taking place between July 9th and 18th, the Calgary Stampede is officially welcoming visitors back to the greatest outdoor show on earth.
Prev Post
Next Post